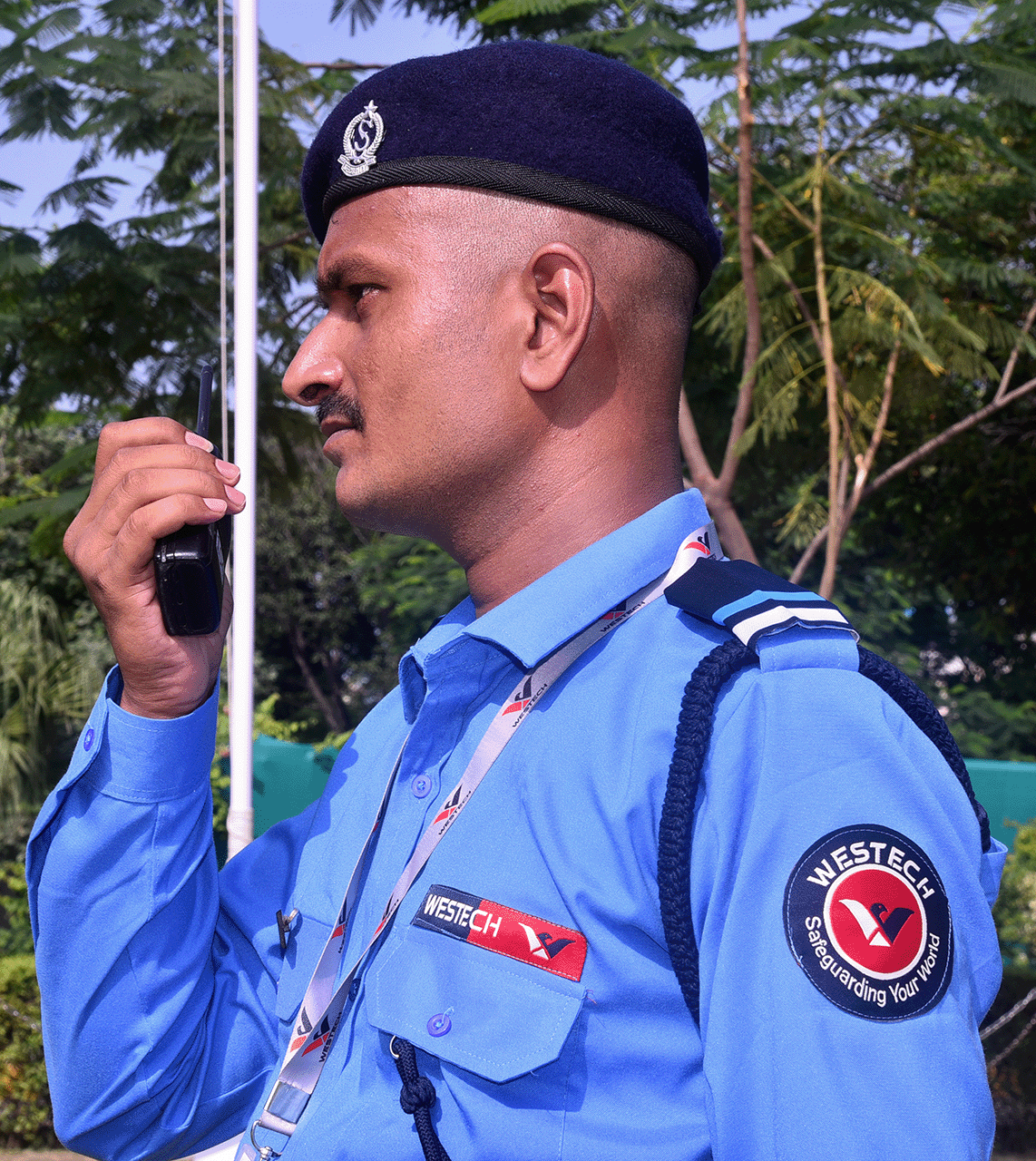 Deployment
We believe it is our constant endeavour to leave no stone unturned in ensuring the best security services for our clients. No loophole or loose ends can be tolerated within our enterprise.
Our guards remain vigilant throughout the day and maintain a detailed entry and exit log. They monitor the activities of every visitor and stay alert at every juncture.
Active on-ground supervision ensures the delivery of quality security services. Monitoring our staff is an important exercise which helps us internally analyze whether they are cut out for these demanding responsibilities or not. A strong Operations team composed of Managers, Security Officers and Patrolling Supervisors ensures the seamless working of all departments.
They are equipped with Radio Communications and Mobile Phones which enable them to smoothly carry out checks on all assignments and guards 24X7. This helps our team in maintaining a healthy ecosystem of vigilant guards and monitoring agents.
24 Hour Control Room
A state of the art Control Room monitors and responds to all Medical, Criminal,Fire and other Emergencies at the Client's Site in the shortest possible time. The 24×7 Control Room monitors alarms generated remotely at the site and provides an ideal customized response.
A Trained Controller is in-charge of the Control Room. They are responsible for receiving messages, analyzing them and informing the right person accordingly.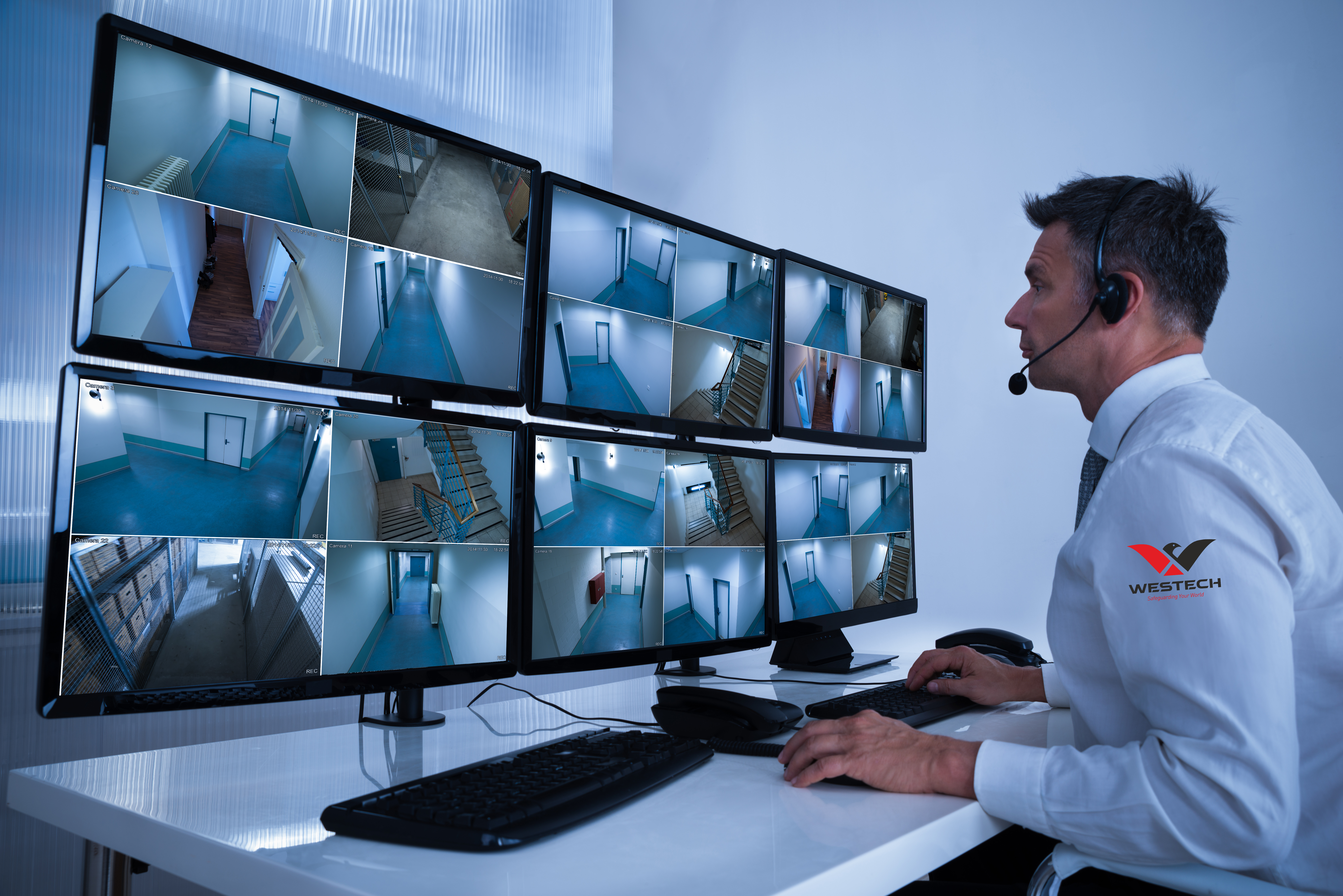 CCTV Surveillance
Our security solutions are designed to provide round-the-clock security at offices, shopping malls and jewelry showrooms. Live and Recorded Surveillance activities in High-Security areas is managed using highly-sophisticated CCTV Equipment which includes Cameras, Lenses, Pan Tilt Units, Digital Recorders, Monitors and Back-end Video Management Systems. The CCTV surveillance systems are monitored by skilled & experienced staff.
Quick Response Team
To deal with emergency situations, Quick Response Teams (QRTs) are set up. QRTs are trained to deal with unforeseen situations and are damage control experts. The QRT is trained to leave for the affected site within 2 hours in the event of an emergency. QRT consists of staff like marshalls, bouncers, guards, and equipment like rope, lathi, torches, first aid, etc.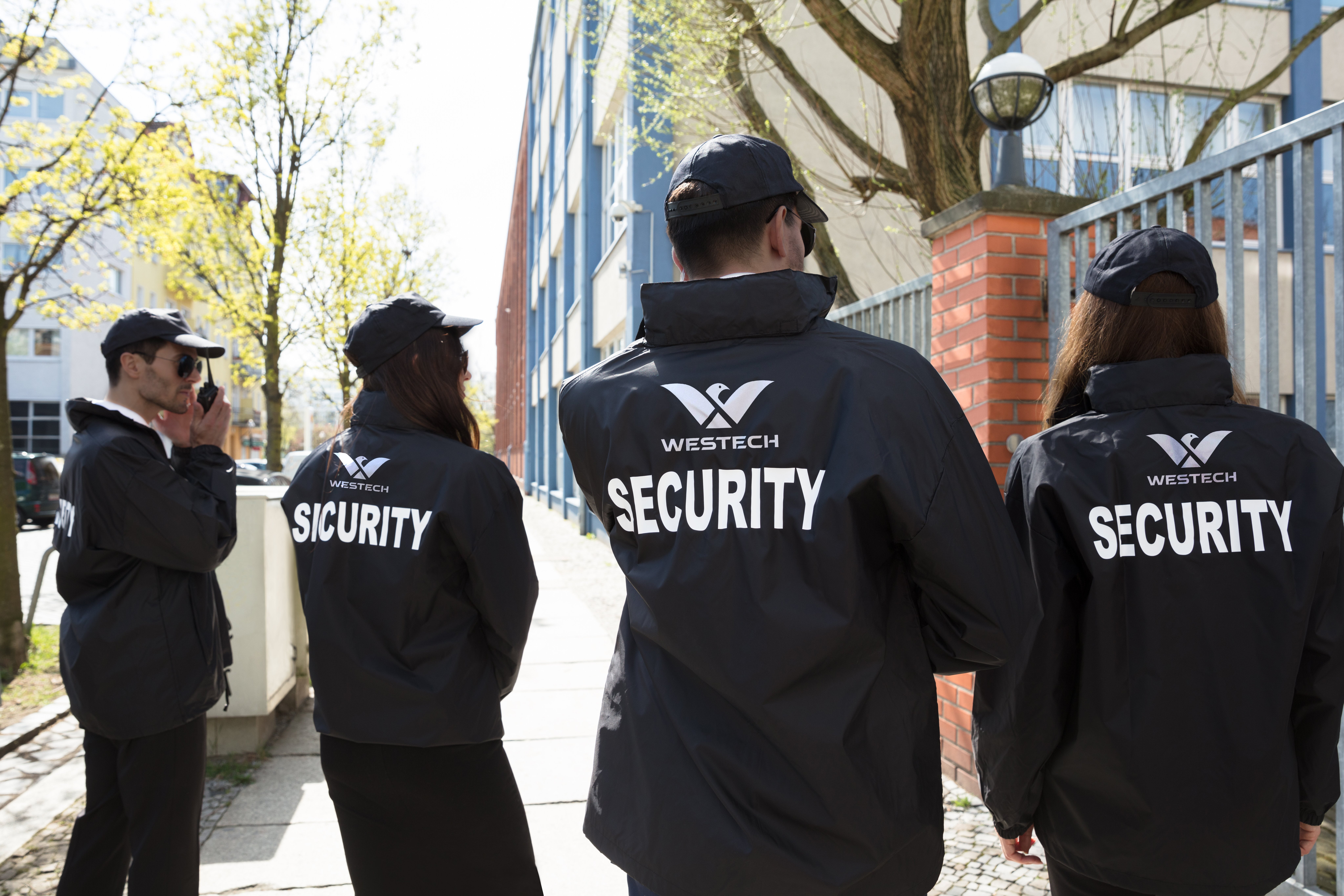 Technologically Skilled Team
With the advancement of technology, Westech Group created the perfect blend of human and machine to make sure the best of both worlds are achieved for your security needs. Security personnel from Westech come with a variety of software training to monitor overall activities. If you are interested in digital on-boarding, the gatekeeper is well trained to use on-boarding softwares to add all the data entry items and pictures. Another example is using CCTVs to look out for suspicious activities, monitor unauthorized premises usage etc.